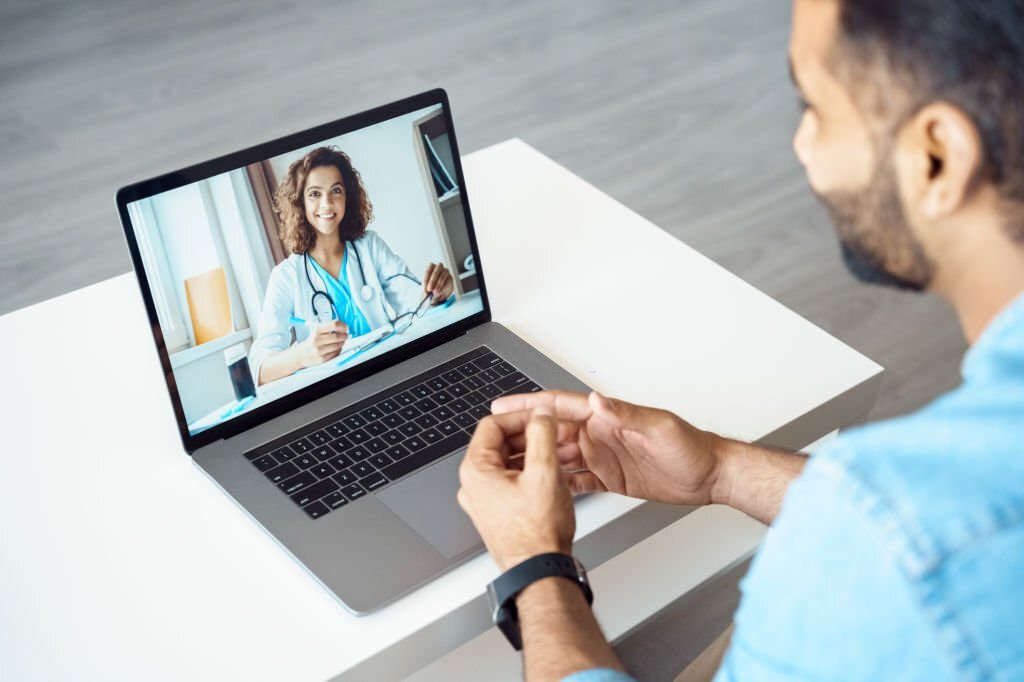 Telehealth services offered in Riverside, Colton, Colton and San Bernardino, CA
Getting medical care isn't always convenient, especially if you live in a remote area or have a work schedule that conflicts with your provider's office hours. But with telehealth, you can get the care you need without an in-office visit. At Inland Empire Behavioral Group in Riverside, California, Khadija Hamisi, PMHNP, and the expert staff provide mental health services through telehealth. To find out more, call the office or schedule an appointment online today.
Telehealth is the use of advanced telecommunication technology to provide health services from a distance. Though often used interchangeably with telemedicine, telehealth includes more remote services.
Telemedicine is a virtual visit with your health provider. This includes visits by video chat or phone call. Telemedicine is a telehealth service.
Telehealth also includes the use of remote health monitoring tools. Dr. Hamisi, for example, may use remote drug screening monitoring tools for her patients in recovery for alcohol addiction or opioid addiction.
Electronic communication — email, online chat, or text — between you and your provider is also a telehealth service. Inland Empire Behavioral Group also uses electronic communication to submit a prescription to your pharmacy of choice.
What are the benefits of telehealth?
Telehealth makes it easier for you to get the health services you need. Benefits of telehealth include:
More convenient
Saves you time and money
Gives you more flexibility with scheduling
Allows you to see your provider from any location (work, home, vacation)
Maintains your personal health privacy
Reduces your risk of exposure to contagious illnesses
Improves communication between you and your provider
Plus, when it comes to psychiatric care for your mental health, you may be more open to sharing with your provider when you meet from a place where you feel safe and comfortable.
What happens during telehealth?
The specifics of your telehealth appointment with your provider at Inland Empire Behavioral Group depend on your personal needs. However, you can expect attentive and compassionate care.
Your therapist may recommend a telehealth visit for your initial psychiatric evaluation so she can assess your mental health needs and determine your plan.
He/she may then schedule virtual therapy appointments to help you understand your mental health condition and make the changes necessary to treat your symptoms and improve your quality of life.
Your provider may use telehealth services for psychiatric medication management, including check-ins with you to assess the effectiveness of your prescription and electronic submission of your prescription to your pharmacy.
Am I a candidate for telehealth?
Schedule an appointment at Inland Empire Behavioral Group to see if you're a candidate for telehealth services. The psychiatric mental health care practice treats a broad range of conditions, including:
Attention deficit hyperactivity disorder (ADHD)
Bipolar disorder
Obsessive-compulsive disorder (OCD)
Alcohol addiction
Opioid addiction
Call Inland Empire Behavioral Group or schedule your telehealth appointment online today.